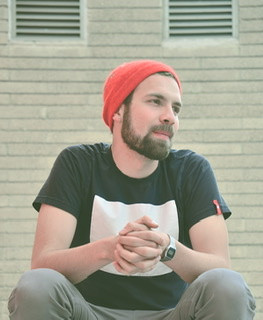 1 working on
Website:www.behance.net
Instagram:lineone.art
Job role:Designer - Artist
Skills:Visualization 3D Artist Illustration Lettering & Calligraphy
Line One
High & Strong attention to the details. - Paradise is in the details -
I am Industrial Designer, since 2007 I have combined the curriculum with the academic program of graphic design where I developed and acquired new skills in my professional career.
With a big LOVE to the letters and great passion for the arts, specially the attraction to the fascinating world of calligraphy and lettering, I like to create compositions based on the experimentation of different sources and techniques as well as sizes and surfaces.
Recent project reports
Understanding why we design for the future.
Thinking about plastic pollution and the current state of our oceans is a serious matter, I believe in everyone of us can make the difference, little by little changing our environment for the best making little actions and big impacts for a better tomorrow. So that's why I believe a.k.a A.S.P Déchets 0.1 is a great invention idea to help to protect our oceans and water resources.
water resources are essential for human beings, therefore is our duty to keep them healthy and of course to protect them and give the best of us to build a better future. So, to help the people whose livelihoods come from working in them, and celebrate all the wonderful creatures which live underwater, this is the way to start thinking and approaching for a better world.
Adjusting details like an octopus
The change of platform was not the easiest task, to make a recapitulation of pertinent knowledge to the realization of 3d models in other software was a great challenge that served as a fundamental axis to define topological details and their relationship with the form and use. It was totally worth the time and effort to bring Benjamin's great creation to life and movement. This contributed to the selection of strong decisions to make way for the final adjustments.
Meeting the great Inventor
Finally, the day came to meet Benjamin.
We discussed many aspects about the conception of his wonderful idea, I was amazed since the concept creation had been so well thought out. It can be a great idea for the future and thus save our oceans, the way this object is thought is very clever.
Transforming waste into energy is the main objective of this device A.K.A ASP Déchets 0.1, with its seven legs each armed with several sensors to detect waste and locate it even 1 kilometer away is terrific and, on top of that combining with the idea of renewable energy which is actually used to move their tentacles is the perfect complement to close with a golden flourish.
I was so glad with Benjamin's reaction when he saw the littloe advances I had made for representing a bit of my job related to his idea and now it is the time to bring to life Benjamin's idea !