Catalina Villegas Burgos
Manizales, Colombia (South America)

,

Quebec

,

Canada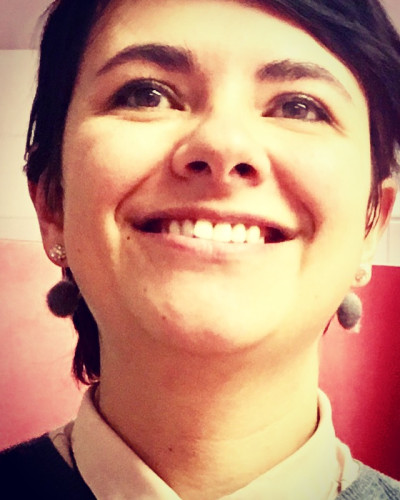 1 brought to life
Instagram:ani_la_tac
Skills:I hold a Bacc in Engineering Physics. I have skills in illustration, Photoshop, origami, tinkering, scientific animations and I am very creative.
I am passionate about creativity, imagination and the link between art and science. After a few years of experience in science education and animation, I now work as a science extensionist during the day, and I study a distance science journalism course in the evening. I love to be on the lookout for the latest scientific discoveries and I have a concern to convey this passion for science to the general public in my work. I draw, I do scientific comics, I write poetry and I make origami. I have a 4 year old boy with whom we transformed our kitchen into a lab / workshop :)
Recent project reports
Magneton
The magneton has come to life! I made two illustrations that I proposed to the inventors for them to choose. We made a Skype video-call and we discussed of making a new illustration modifying what they liked the most from both: instead of a Mars landscape with no characters or a Moon landscape with a girl astronaut, they suggested a Mars landscape with the girl astronaut and her pet dog astronaut. I printed the jig-puzzle pieces on card stock instead of magnetic paper because the magnets were not strong enough to hold on to the game board. I glued the pieces with hot glue and left it uncompleted as if it was "in progress". It was really fun to make!