Gabriela Antonini Escovedo
Rio de Janeiro

,

RJ

,

Brazil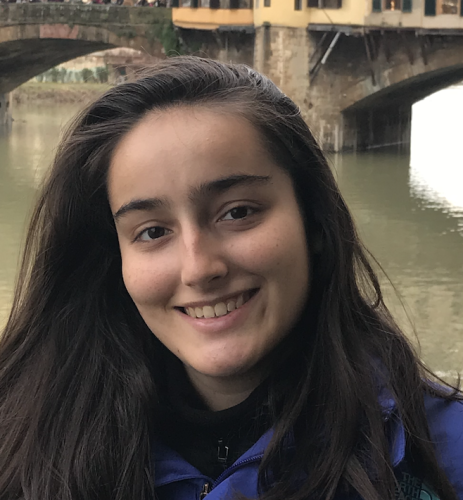 1 brought to life
Hi! I am a visual artist and animator based in Toronto, Canada. However, I am originally from Rio de Janeiro, Brazil. When I'm not drawing, you'll find me walking around museums, exploring national parks or spending time with my family. My main work focuses on visual narratives through character design, portraits, caricatures or abstract images. Always experimenting with new techniques. I am equally comfortable with analog and digital technologies, and I use both according to the needs of the project.
Recent project reports
Animation process
The process in how the animation was produced starts with me drawing assets digitally. Assets are the visuals elements, such as, Évangeline and Oscar's invention and backgrounds that I added in the animation. 




I developed the drawing assets in the Adobe Photoshop software. Afterwards, I transferred those assets into another software called Adobe After Effects where I start using different tools to animate and composite with their invention.




To show 'La méduse' mechanism, I think that demonstrating how the jellyfish identifies trash, collects oil and the interior deposit represent the most significant aspects about this idea.
Consequently, in the animation I diminish the opacity, so the audience can see how the jellyfish's internal structure functions. 








Underneath, there is a compilation of screenshots breakdowns of one of the animation scenes, background and the interior part of 'La méduse'.
Zoom call with Évangeline and Oscar
I e-meet Évangeline and Oscar to get better idea of how the mechanisms of their amazing invention works. It was extremely enjoyable to get to know and talk to them as well as get their feedback on what they think about the project! I also, had the pleasure to meet Jill, their teacher and one of their mums as well!
Subsequently, therefore, I changed the character design based on their feedback and guidance.
Rough storyboard
After completing the concept art, I figured out the color palette of the character design. Later, I started doing the storyboard rough outlines of a small story to combine all these elements. The rough storyboard I created to give a north to this animation narrative.