Jean Deslauriers
Saint-Lazare

,

Québec

,

Canada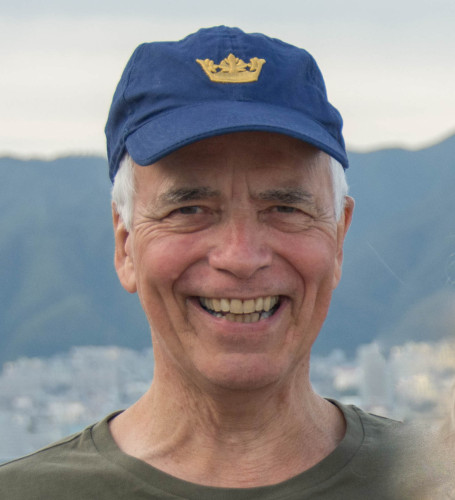 2 working on
Job role:Retired physicist
Skills:Electrical and electronic circuits. Robotics, mechatronics and animatronics. Auto and small engine mechanics. 3D design and 3D printing. Woodworking and carpentry. Stained glass.
As a retired physicist, I like to use my experience in electronics and skills in woodworking and 3D printing to create solutions to every day's problems. I like to recycle obsolete electronic appliances and devices and harvest many of the still functioning components that often find a good use in my creations. I find the Little Inventors ideas a challenge to my creativity: how to reduce to practice, to make realistic models of the children's extremely interesting conceptual ideas.
Recent project reports
Fabrication de la coque du navire / The making of the ship hull
(English version below).
Armé d'un bon design, j'ai donc fabriqué la coque du navire sur l'imprimante 3D. Le navire mesurera 37cm de long alors que mon imprimante Prusa a une capacité maximum de 25cm. Aucun problème: sur l'ordinateur j'ai simplement « coupé » la coque en deux parties sur le large. C'est en fait la façon dont les vrais navires sont construits, soit par morceaux qui sont soudés ensemble. Pour ma part j'ai utilisé de la colle époxyde pour relier les deux moitiés ensemble et j'ai renforci le tout à l'intérieur de la carlingue en ajoutant une deuxième couche armée de fibre de verre. Ceci garantira la solidité du navire en haute mer…
(Version française plus haut).
Now that the design looks under control, I first printed the hull of the ship on my 3D printer. The ship will measure 37cm in length while the capacity of my Prusa printer is only 25cm. No problem: I simply "cut" the hull in two pieces on the computer and printed the pieces separately. In fact this is how real ships are built: in pieces that are then welded together. In my case I simply used epoxy glue to join them; I used a second coat reinforced with fiberglass to ensure a strong hull. Things can get rough on the high seas…
The ship control room
I did the design of the control room on Fusion 360 then fabricated the parts (desk, side panel, floor, pilot chair, ring for the partition to the back of the ship) on the 3D printer.
I cut the front window and the back partition out of acrylic (Plexiglas) using a scroll saw equipped with a blade made for cutting plastic. With the current COVID situation Plexiglas is hard to find in stores nowadays but luckily I had some leftover in stock from previous projects.
I then put things together temporarily to check the fit with the main vessel (a.k.a. soda bottle) and it matched nicely. I will remove the white protective sheet on the clear acrylic plastic later in order to avoid scratching the pieces while doing the rest of the project.
Conception terminée en grande partie / Much of the design work completed.
(English version below).
Après une bonne période d'incubation et échange d'idées avec ma fille Isabel qui est également dans l'équipe des « makers », le gros de la conception est maintenant terminé. Je suis relativement satisfait du couple scooper-convoyeur (voir croquis original et design 3D). J'ai déjà commencé à fabriquer les pièces sur l'imprimante 3D. Les choses commencent à rouler…
(Version française plus haut).
After some brainstorming, including with my daughter and fellow maker Isabel, much of the design work is now complete. I am happy with my rendition of the scooper-conveyor idea (see a first sketch and the 3D design). I have already started to put my 3D printer to work. The ball is rolling…