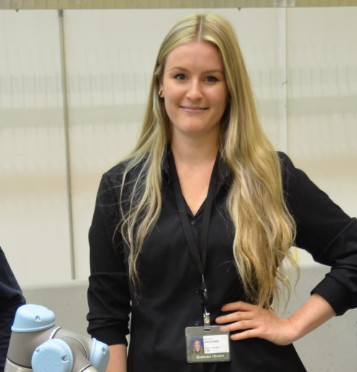 1 brought to life
Skills:My maker has a strong reputation in my creativity to think outside the box, my structured mind to get a project done and my mechanical engineering background to create a functional assembly.
Freshly done with my mechanical engineering degree here in Montreal, I am intern at the Canadian Space Agency. I design an electro-mechanic tool for the robotics team for a future exploration deployment mission. Throughout many prototypes and challenges, my project is insane! I decided to participate in the Little Inventors project to share my passion for engineering and science.
Recent project reports
Final Assembly !
I finished the personnel Canadarm by fixing everything with strong glue.
Sub Assemblies
Once the 3D parts are printed, I make sure each parts fit properly with the purchased components. I can now glue each sub assemblies together and let it dry to be able to fix those sub assemblies on the main assembly later on.
3D Model Design
Step three : 3D model design also known as CAD (computer assisted design). The aluminum tube and the mirror that you saw in the previous post are now modeled in the software at the right scale. Each white parts in the picture are designed to fit the purchased components and are going to be 3D printed.