Little Canada (formerly Our Home and Miniature Land)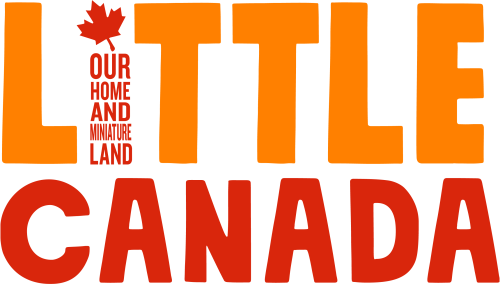 1 brought to life
Website:www.little-canada.ca
Instagram:littlecanada
Skills:Carpentry, painting, scratch-building, video production and editing, electrical and lighting, sculpting, drawing
A vast and animated attraction showcasing Canada's captivating vistas, landmarks and cityscapes in miniature scale, Little Canada aims to entertain and educate guests every tiny step of the way. From The Rockies to the Maritimes and up to the Arctic North, a new landscape to explore is around the corner – it's an experience for all ages.
Today, with a team of talented individuals, experts in their respective field, and thousands of working hours, the dream is coming to life.
Recent project reports
The Odyssey Begins
Hi Spencer Barclay here, the project is complete and I couldn't be happier with how it turned out. I put together a final video, an homage to all of my favourite Science Fiction films. Enjoy!
Final Details and the Big Reveal
Hi, Spencer Barclay here. During our Skype chat at the beginning of the project, William's teacher Madame Karine, suggested that the interior be designed to look like astronaut David Saint-Jacque's home. David is a father of 3, so I made a large screen TV with 3 children playing, much like a scene from a documentary about David Saint-Jacque that William's class watched.
I decided to make the interior look appealing to anyone, I included a dog, which is probably a robot, so is a bit easier to maintain in space. There is no gravity in the Space Homes, so everything is covered with Velcro to help give the sensation of being at home. I added a few details to also give it an appropriate Science Fiction feel, but I think it still looks pretty cozy with the giant couch.
I put all of the detailed Space Homes with the now-finished Interior onto the tube structure and started to run all of the wiring for the several lights I included, my favorite is the flashing red airlock light. Once the wiring was finished, I could finally install the Space Homes structure onto the display base, which was a great moment.
I added a few astronauts that I modified from some existing hazmat suit figures, sculpting helmets and then carefully painting them.
William had this great idea that a robot arm or a grabber claw would be helping to build the Space Homes, so I included a detail of one of the solar panels being installed by the robot arm.
I created a video showcasing the finished Space Homes, a sneak peek just for William and his class. William was excited even by the first mock-up of Space Homes, so I knew he was probably going to like the finished product. Watching William watching the reveal of the Space Homes, I could tell he was happy with what I put together, it was such a pleasure bring his invention to life.
When I was young there was several older creative people who not only took the time to explain what they were doing and how they made it, but they got excited about what I was making. I think it's important as an adult, as a maker, to complete the circle and show a child the joy of creativity, an entire career path really. That's why it's so wonderful that Little Inventors is connecting young people with professional makers, finding an effective way to make these collaborations possible. I'm already looking forward to my next project with Little Inventors, there's no shortage of amazing inventions just waiting to be made.
Assembly of the Space Homes Project
Hi, Spencer Barclay here. This week is an exciting one, as the Space Home project is really coming together, literally.
Once I had one fully detailed and painted Space Home that I was happy with, I duplicated all of my designs in Adobe Illustrator and sent them to the laser cutter. I organized all of the pieces on my workbench, I had made my own giant model kit! I assembled and detailed all of the other 4 Space Homes, carefully securing the copper fittings to the inside of the boxes, so the structure would be as strong as possible.
When I was finished the assembly, the copper fittings were kind of heavy altogether, so I turned to my colleagues at Our Home and Miniature Land to help me create a structure to support the finished miniature. To create the appearance of a floating space installation, the Space Homes miniature needed to be supported from the back, so a bendable plywood was used to give enough structure with the least amount of material. I spray-painted a space background, complete with stars and pink nebulas. Now I had a display base that added structure, and a wow factor.
A quick detail that appears in the video with no explanation is the 'Canadarm' grabber claw. I needed to find a toy or something that had ball joints or articulation, so I could create something similar. I went to the dollar store and there was a wooden artist's sketching figure that had all of the joints articulated and it was only $4! I pulled off one of the legs, lengthened it with some plastic tubing, and with some various details and paint, we have our very own miniature Canadarm.
William's original Space Homes drawing includes the Earth, so I wanted to make sure it was in the final model. I turned to my colleagues again to help me create a curved platform at the bottom of the display structure. I printed a real photo of the Earth from space and glued it to the surface of the curved platform. It looks awesome and gives the Space Home miniature some context while it is displayed.