Rob Hunter & Amelia French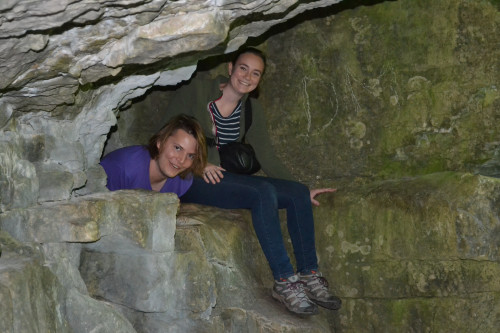 1 brought to life
Skills:3D printing, crafting, sensors
Rob is a biomedical engineering PhD student at the University of Ottawa. He regularly uses the Makerspace as part of his research, and loves designing and building devices to tackle all kinds of problems.
Amelia is a biomedical engineering graduate from the University of Guelph with an interest in wearable devices, crafting, designing and experimenting. she's created things from D&D set pieces to heart monitors!
Recent project reports
Meeting with Chanpreet
Chanpreet was a part of the making process the whole way through. Rob Skyped with her to describe how they intend to make the invention into a real thing and a bit about the technology behind the deeper sleeper machine
Dropping off the final version
It's time to deliver the final deeper sleeper machine! See you soon at the Canadian Space and Aviation Museum!
Testing it out
Now that the deeper sleeper machine is all assembled it's time to see how it works. We made an app that connects to the headband via Bluetooth to measure how well you are sleeping. Here are some pictures of Rob wearing the deeper sleeper machine and the app that goes along with it. Also a graph of brain activity that we recorded!
We are using alpha waves (awake brain waves) and delta waves (deep sleep brain waves) to figure out sleep quality. The brain image on the app changes from red (off) to green (awake) to blue (asleep). The circuit box is comically large but this is just the first prototype, so it would be optimized to be much smaller (and more comfortable) for future iterations.