Robin Ritter
Waterloo

,

Ontario

,

Canada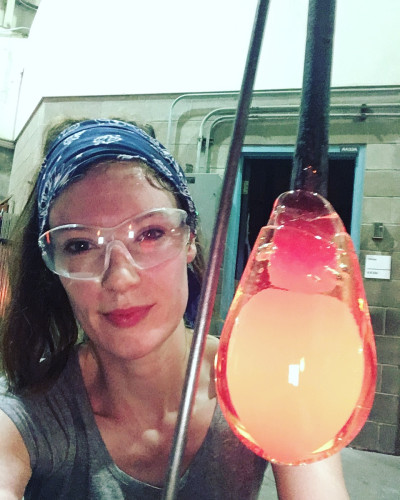 1 brought to life
Instagram:robin.ritter
Job role:Artist
Skills:I am glass maker and have practiced glass work such as engraving, flameworking, furnace work since 2012. I love mixed media sculptures and work with many mediums!
The creativity of young minds is a driving inspiration for my work. I enjoy re-contextualizing children's artwork through in-depth collaboration with my craft work. Mixed media elements allow me to fully describe the emotion of a piece and reiterate unconventional characteristics of children's designs.
Recent project reports
Eight Plush Tentacles Creation 1/2.
Next step was to cut and assemble various yellow textile panels that emulate robotic patches for the tentacles! They will be stuffed to feel squishy yet firm and then attached to the octapus head. Note * the tips of the tentacles have are stuffed with beans to add a little weight and insinuate "slappability"!
Zoom Meeting With the Inventor
Here are some shots of Eric and I discussing the project. He created the shark predator design in record speed!
Glass Octopus and Shark Creation 2/2
Next I use a Peobo low fire marker to draw on robotic and facial expressions!