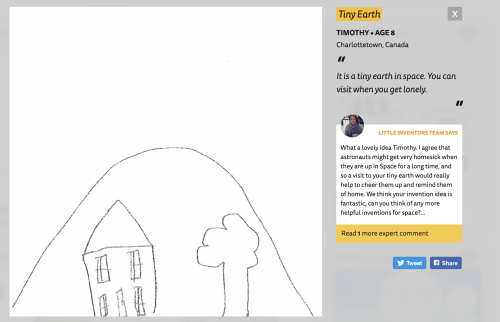 1 brought to life
Skills:Interior Design Fashion
We are first year students at Manchester Met studying Interior Design and Fashion.
Recent project reports
Constructing the Geodome
Armed with 500 paper straws and 3 glue guns we set about constructing our 4 ft geodome that will form the outer shell of Tiny Earth. We used straws that were 19cm long to provide strength to our structure and more detail.
It took 3 of us (and some helpful friends) 5 hours to get the dome almost completed!
Here's what it looked like to create:
Starting to take shape...
As much as we loved the idea of building our tiny earth dome out of jelly tots, it didn't provide the strength of structure we needed... and we kept eating all the red ones! We moved on to using a more sturdy material, a drinking straw.
After putting our models inside our straw geodome we loved how it was starting to come together as a small scale model. The next step was to build it on a much larger scale.
Miniature models
To find the next step to creating our 'Tiny Earth' we went back to Timothy's drawing for more inspiration.
We decided to use the shape and style of Timothy's drawing to create unique models that celebrated the whimsical style often found in children's drawings.
We were very happy with this simple two-piece tree that slotted together without the need for glue or tape.