'Life in Space' inventions and our journey to the ISS
Little Inventors teamed up with the Canadian Space Agency and NSERC to ask children in Canada to think up and draw their invention ideas for Life in Space. We received 3000 designs from the ingenious to the brilliantly bonkers and 30 were made into real prototypes by expert makers. The two winners were announced from the International Space Station by Canadian astronaut David Saint Jacques via video link to a large gathering of young people at the Canada Wide Science Fair in Fredericton, Canada.
Here are just some of the amazing invention ideas by Little Inventors made real by skilled experts...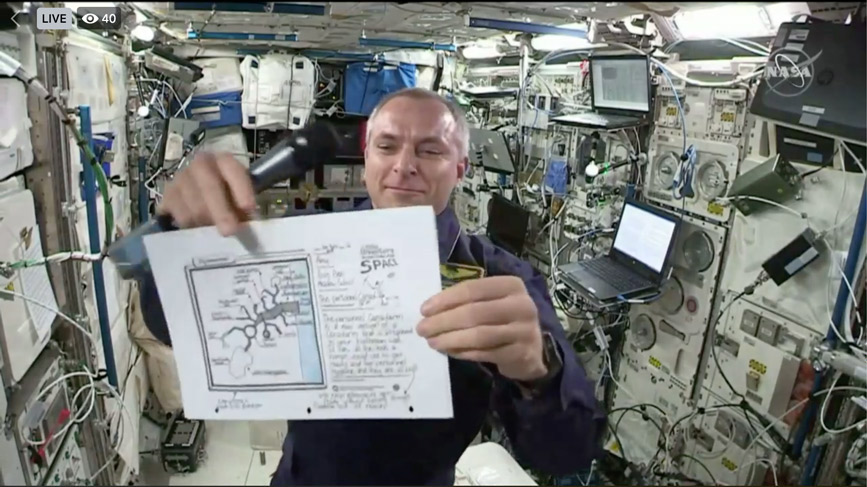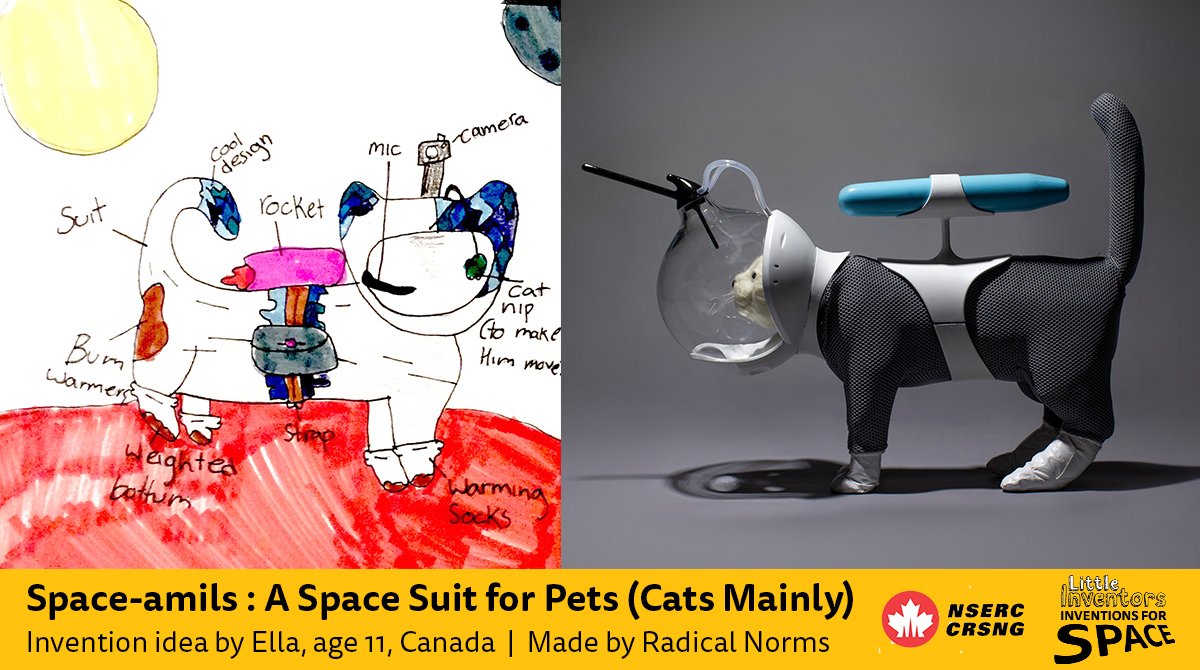 We received some amazing ideas like this astronaut suit for pets by Ella, age 12. It was made into a beautiful prototype by expert designers Radical Norms in Toronto....
More on this idea here.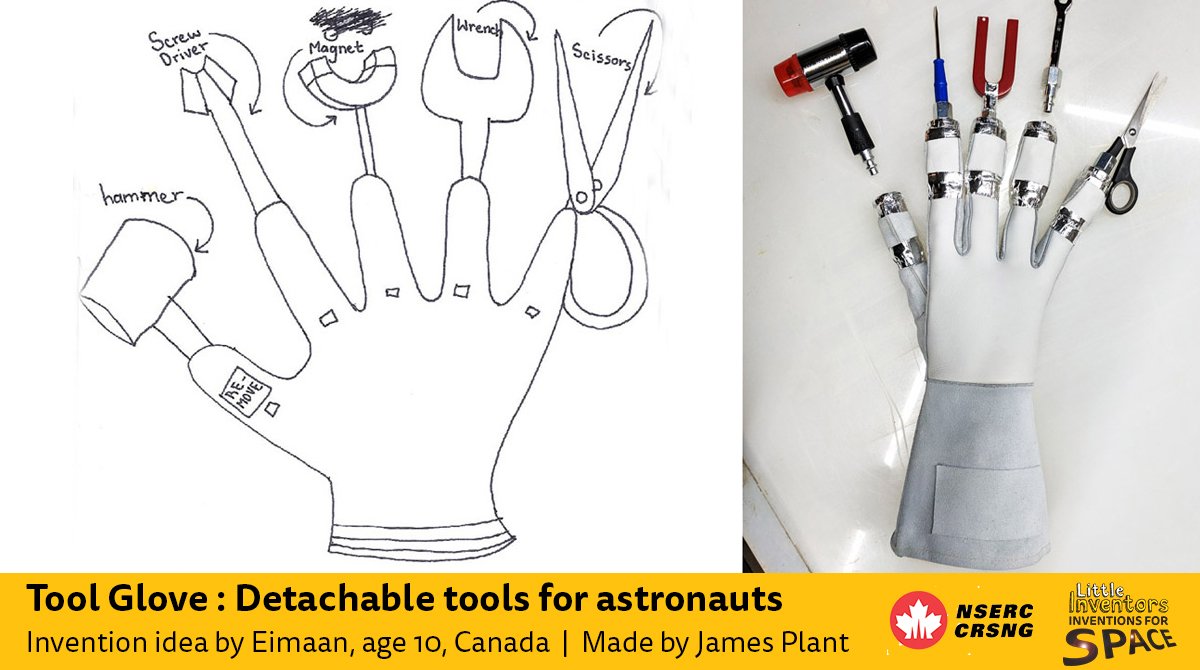 This invention idea is made up of very practical, detachable tools built into astronaut gloves, a drawing by Eimaan, age 10 made real by top designer James Plant in Vancouver.
More on this idea here.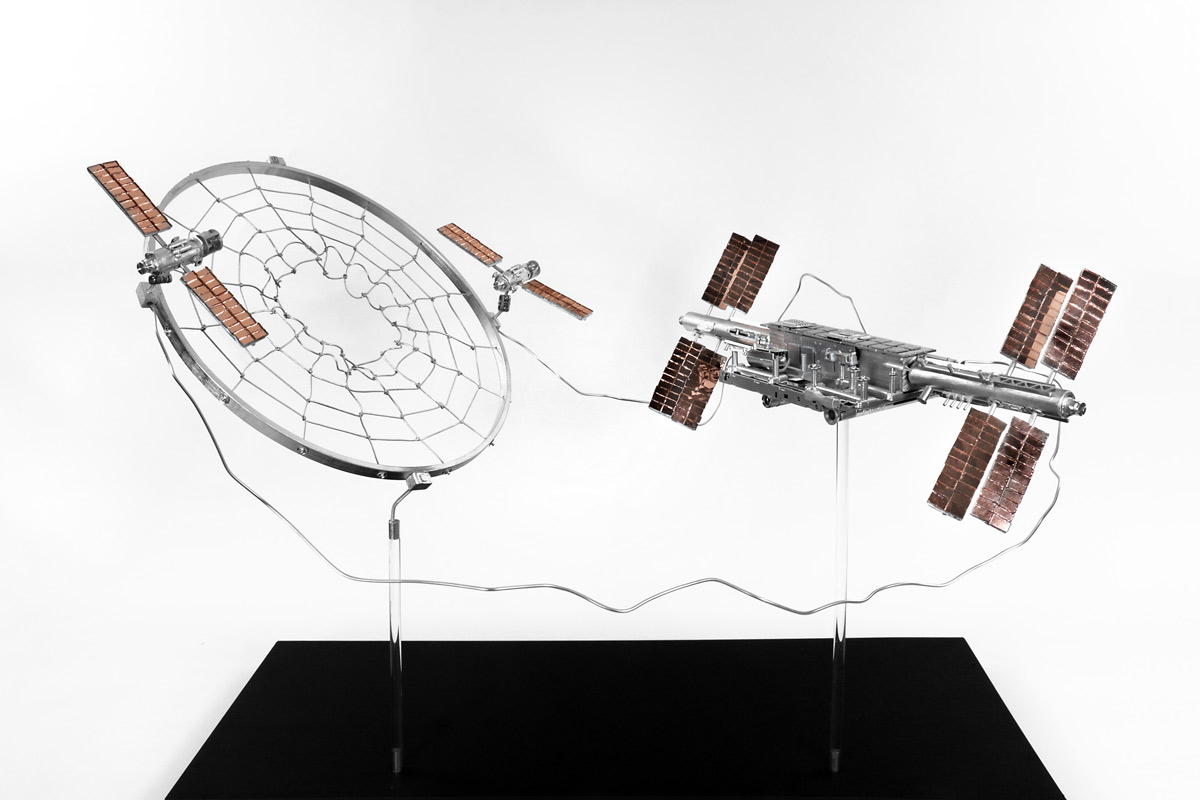 This is a wonderful energy generating idea capturing the energy of flying asteroids. A giant net in space is hit by the asteroid and the energy is converted to electricity to power the space station. An idea by the ingenious Opal age 12, made by the brilliant model maker and animator Chloe Rodham from Newcastle, UK. Check out the wonderful animation below with voice over by Opal, Opal's Mother and Opal's friend Lola!
More on this idea here.
What a great way to get around the moon! A Moon Coaster idea by Brooke age 12 made by our Chief Inventor Dominic Wilcox. See below....
More on this idea here.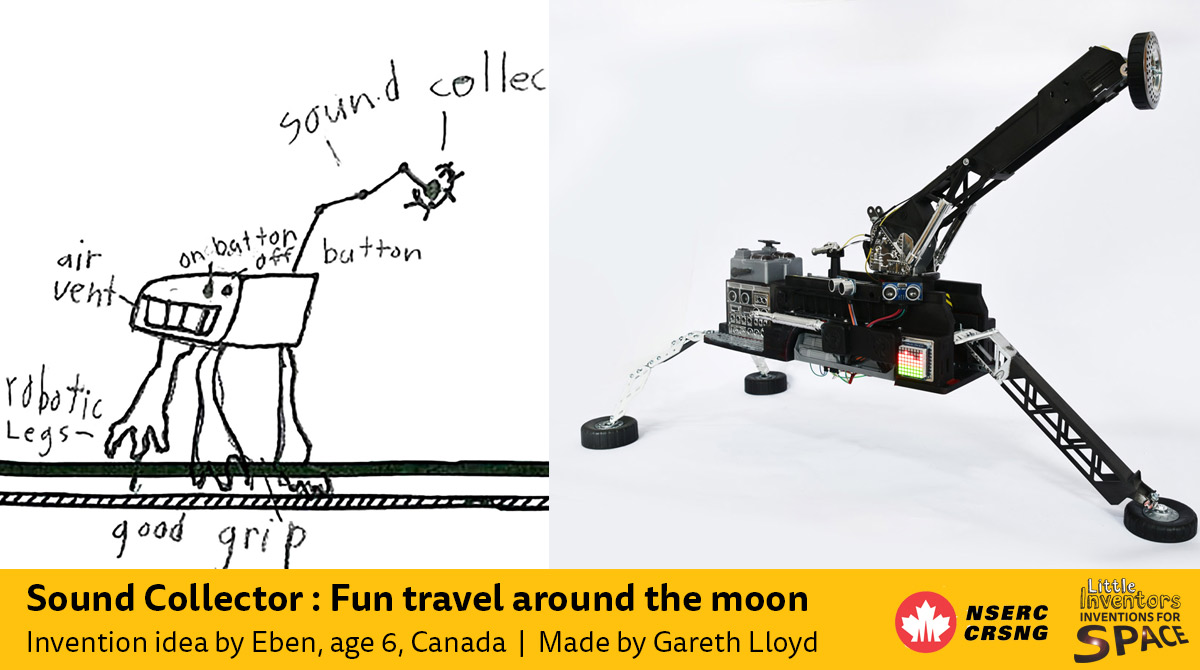 A robotic sound collector for space sounds. What strange sounds are we missing out on up there? We can now find out! This was and idea by Eben, age 6 made real by our Chief Maker Gareth Lloyd using various sensors.
More on this idea here.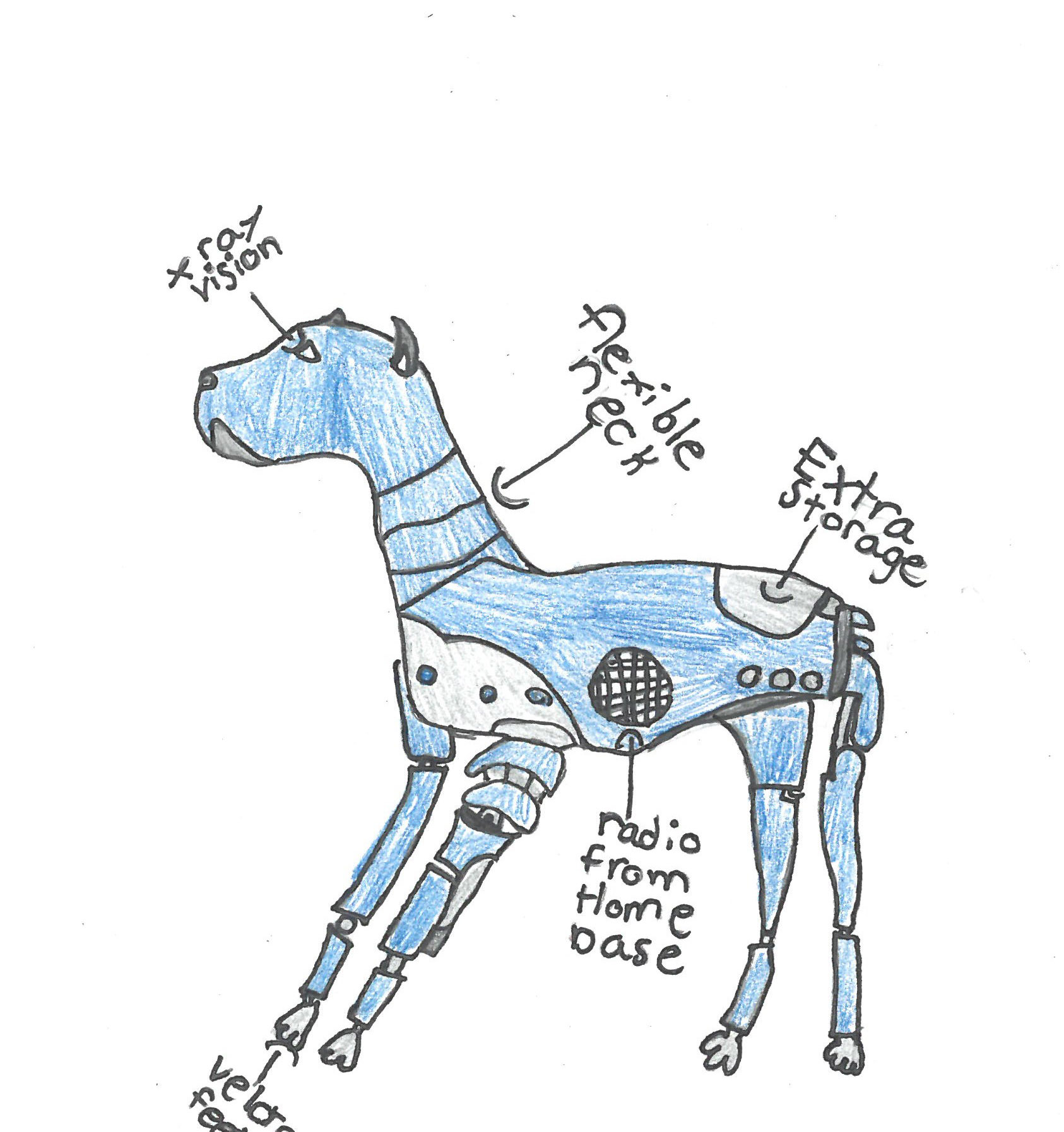 Here is a very thoughtful idea, a robot guide dog for people with visual impairment to travel in space by Talya age 9 rendered in 3D by the talented Jin-ho Jeong.
More on this idea here.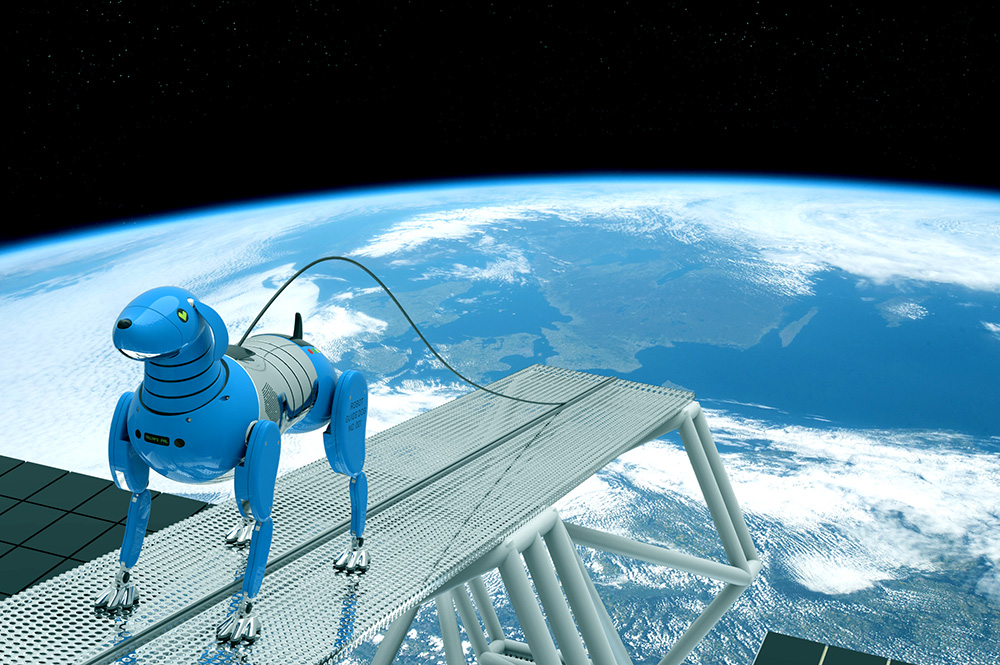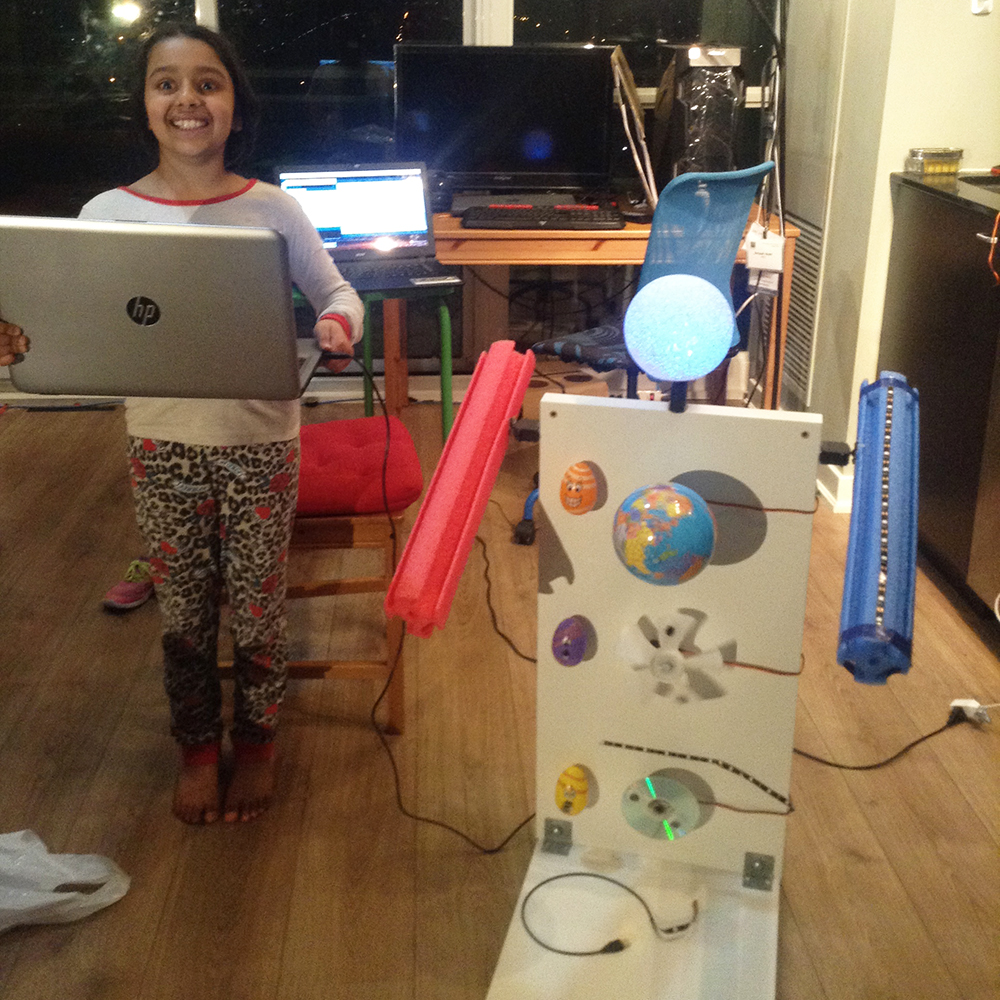 We received a great invention idea from Arushi age 9, who also made it into reality using her excellent coding and making skills. "On the International Space Station, astronauts may be sad or unhappy as they are away from family. MArS bot has a camera, Arduino, servos, and arm. It detects if astronauts are sad and unhappy. If sad, it will then give them High 5. I will use Python programming." See her demonstration below...
More on this idea here.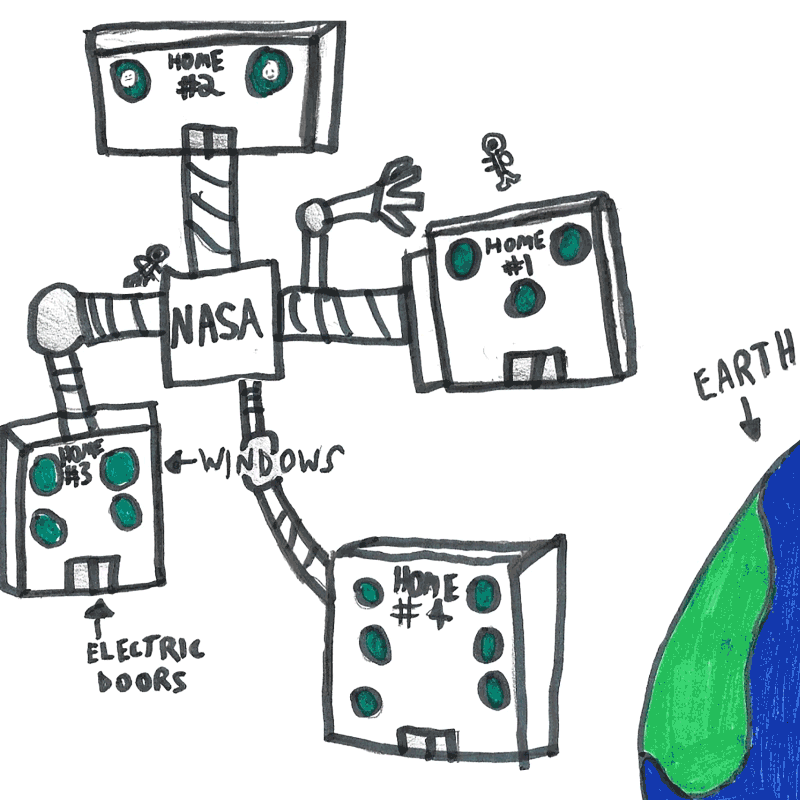 Space homes is an idea by William age 11, a place for space travellers to stay in comfort. It was made by the excellent Spencer Barclay at 'Our Home and Miniature Land' in Canada. You can see Spencer's first conversation with William about his idea in the video below.
More on this idea here.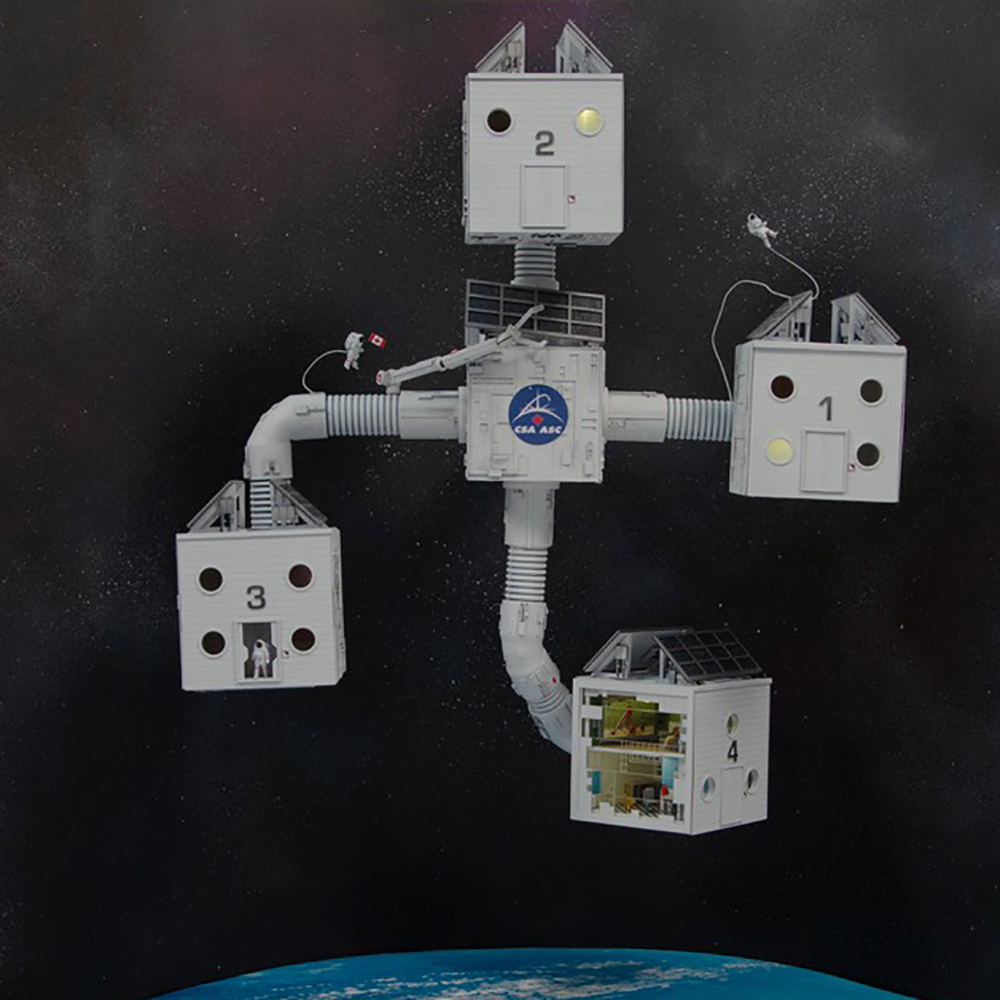 The children speak with the maker of their idea before starting so that the Little Inventor can explain their idea in more detail and learn how the expert will make their idea, a true collaboration.
A brilliant idea to keep food from floating off your plate by Brigitte age 11 made by Dominic Wilcox
More on this idea here.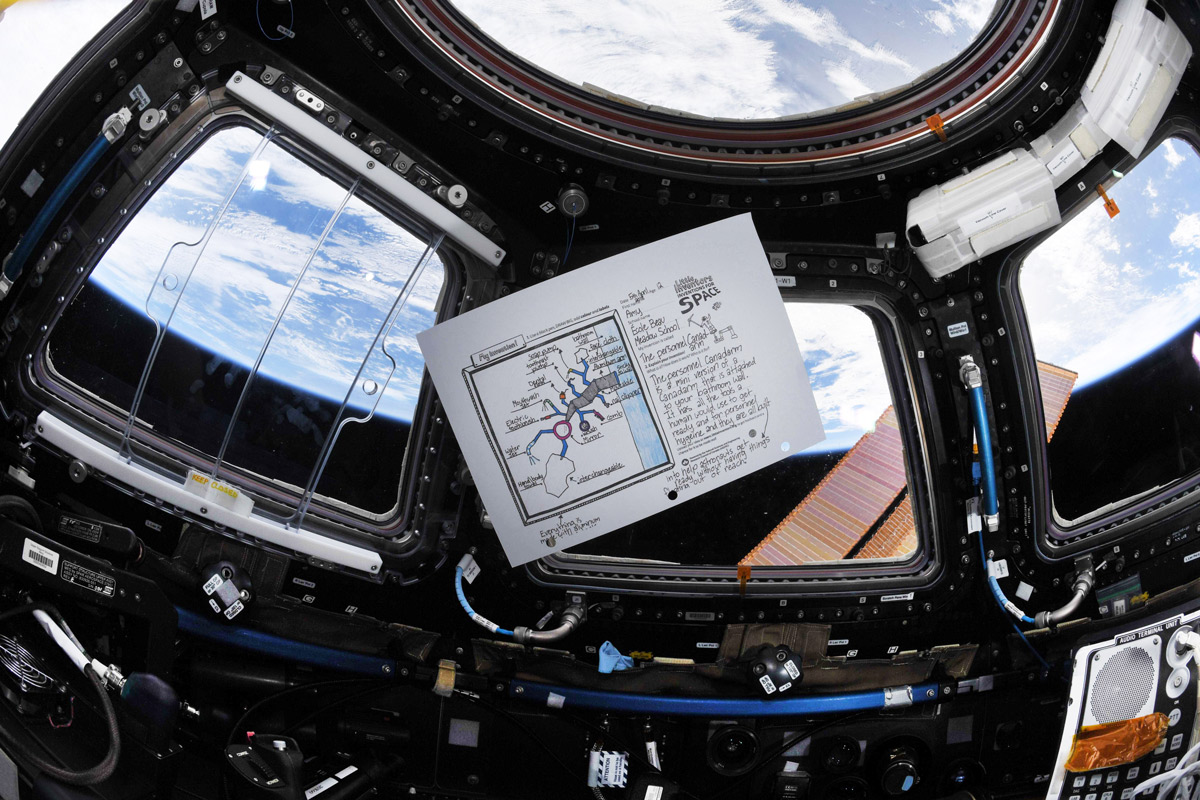 A winning invention by Amy, inspired by Canada's Canadarm that grabs large objects in space on ISS, Amy invented a personal version to stop things like toothbrushes and combs flying around the astronauts. It was made into a prototype by the Mechanical Engineer Lea at CSA.
More on this idea here.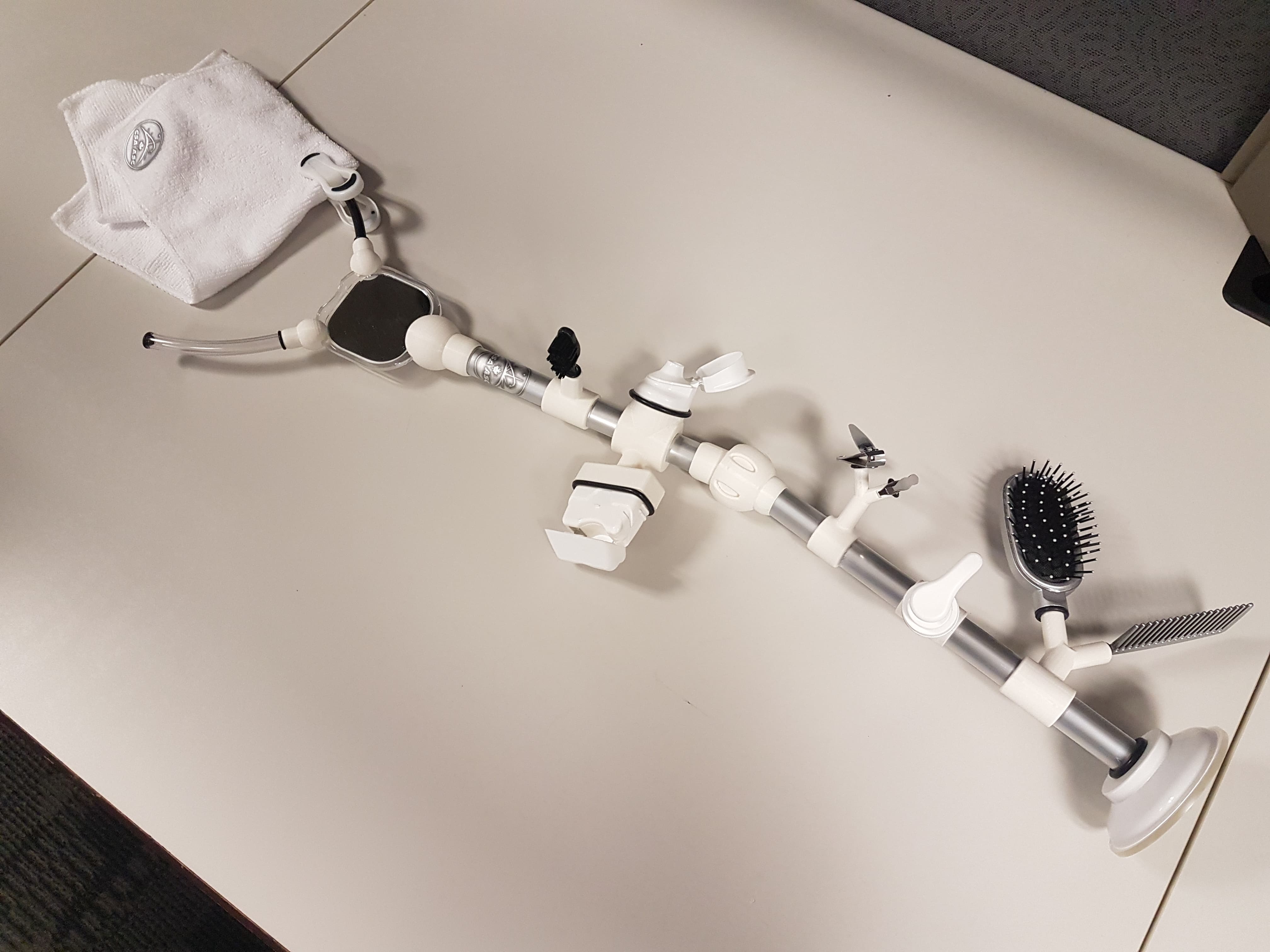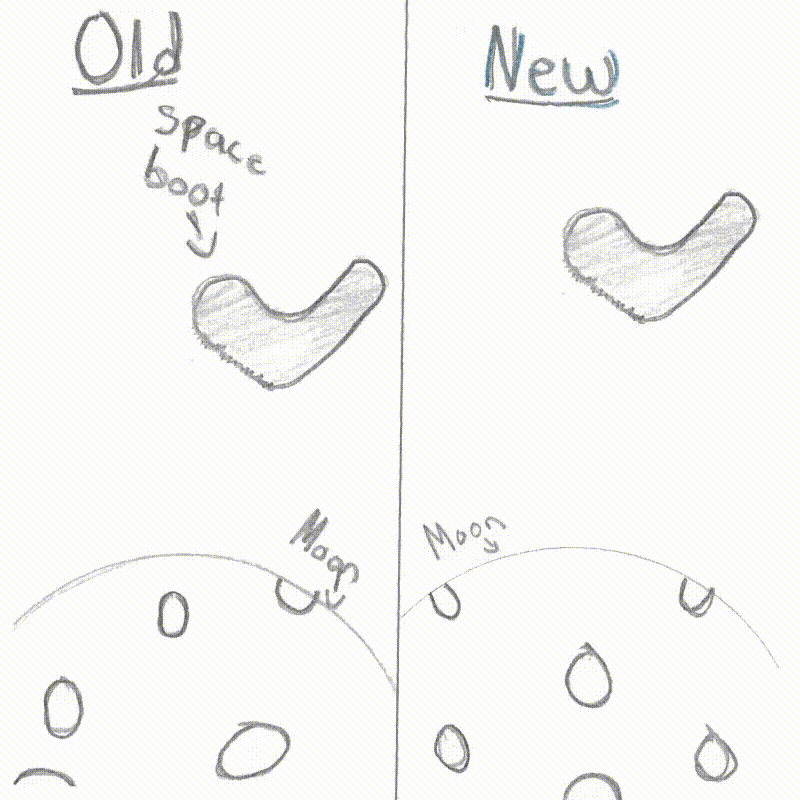 Another selected winner was this inventive idea for space boot soles by Connor age 11, they were made into a prototype by Chris Bellamy in Vancouver.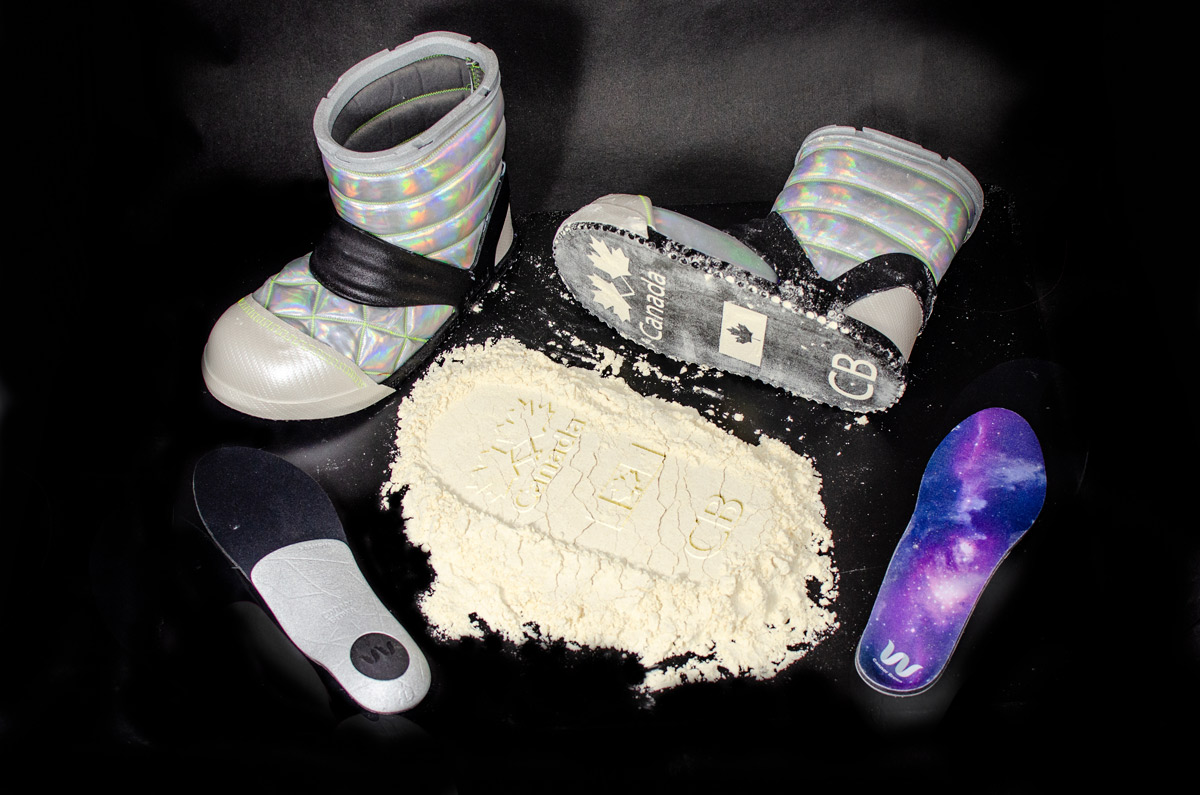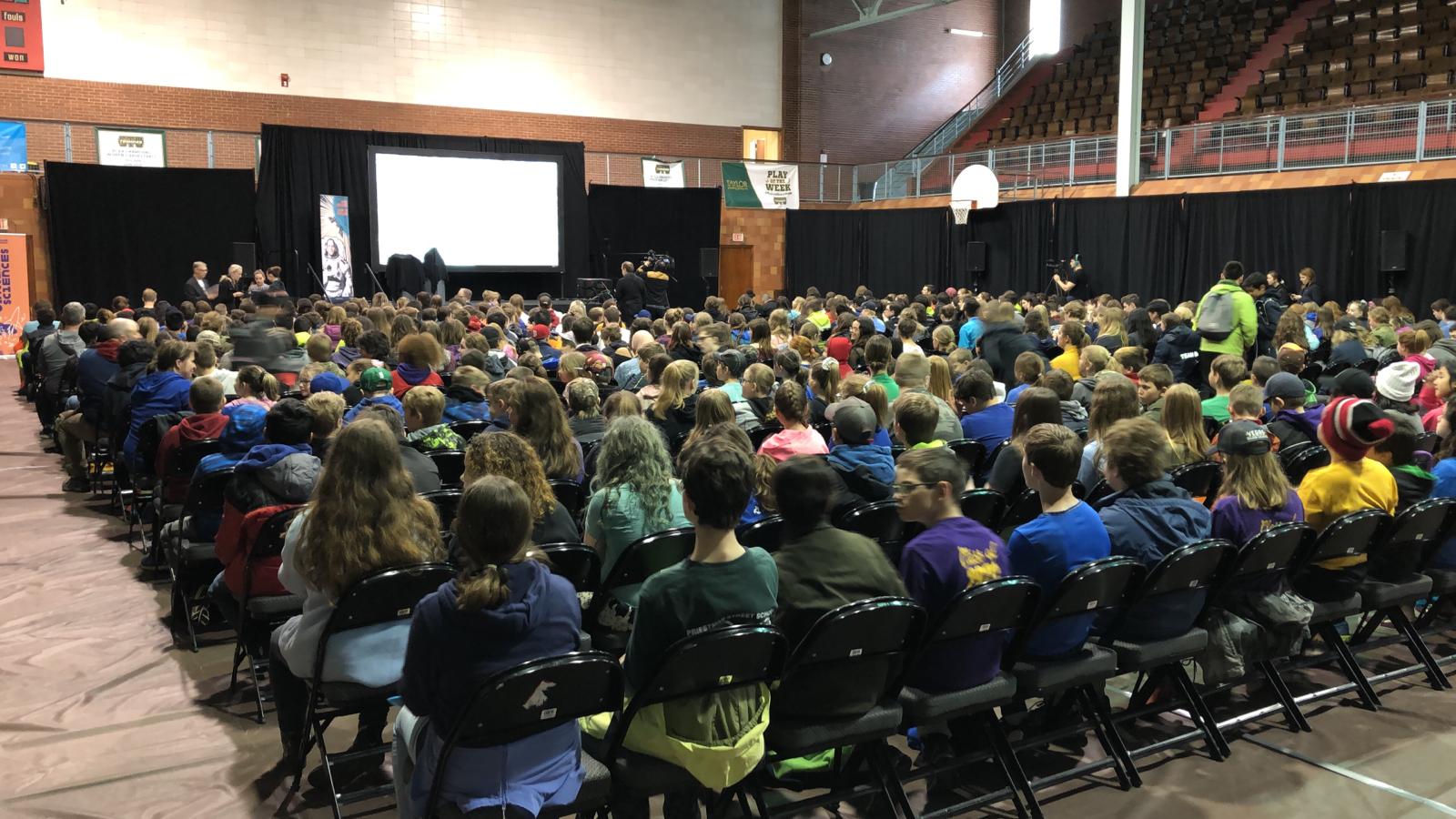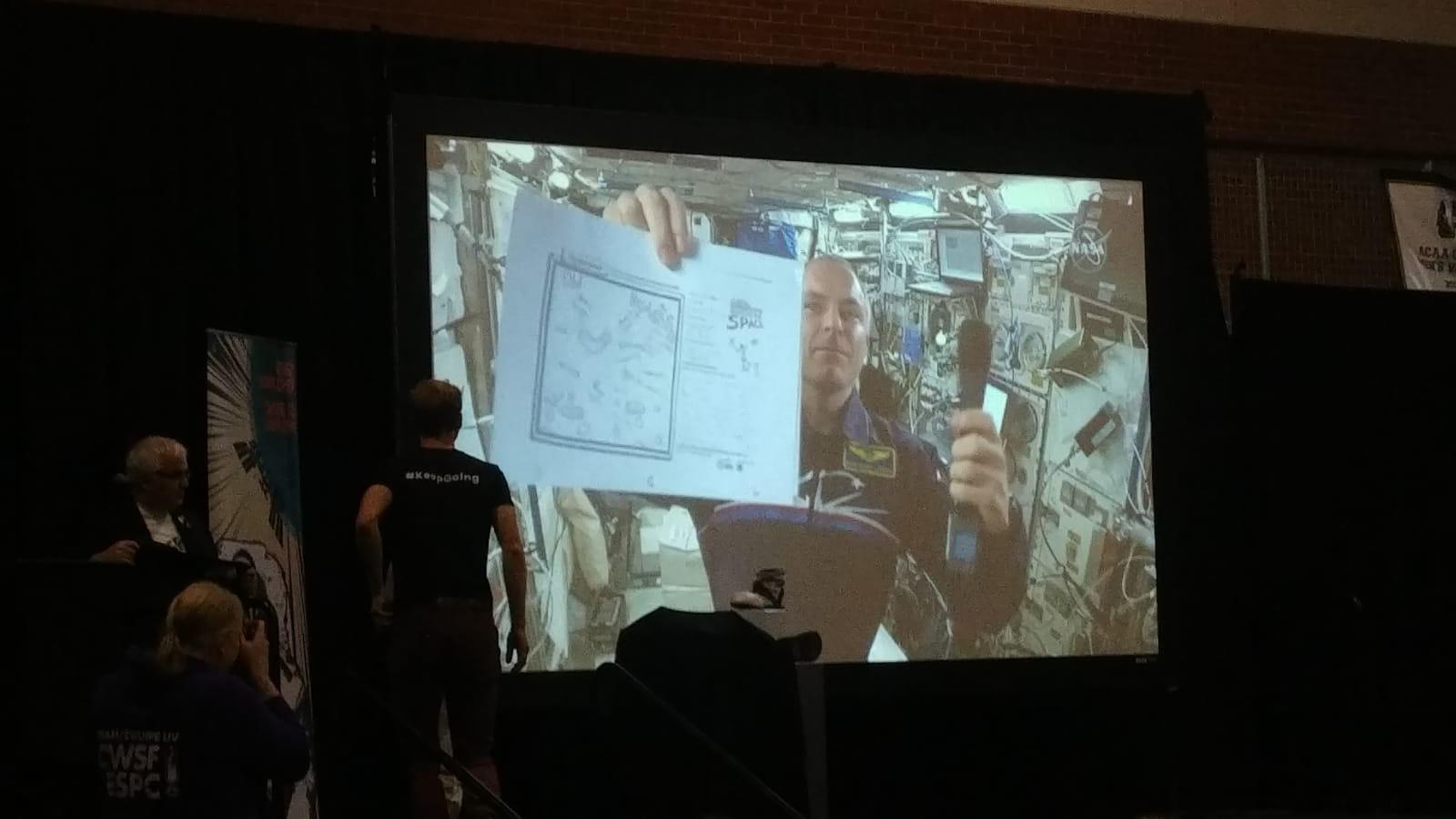 The Astronaut David Saint Jaques did a live video link from the International Space Station with gathered Little Inventors and inventive Canadians.
You can see all the Life in Space challenge ideas on the mini site here
Thanks to the inventive children and makers of Canada, NSERC for bringing us to Canada 3 years ago and the Canadian Space Agency for being great partners on this challenge!
Little Inventors team